Welcome to the Physics Front!
Here you can find teaching resources for your physics and physical science classes.
Login - Register to Participate
Featured Resource


Periscope Video Lessons
This robust free PD collection fuses research-based best practices in physics education with authentic short videos that apply the practices in the classroom.
Technology Tools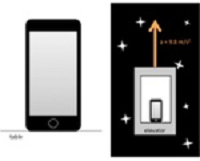 Mobile Device Models
Turn your smartphone into a robust tool for data collection! This resource provides 8 simulations that use a mobile device accelerometer to sense motion.