Welcome to the Physics Front!
Here you can find teaching resources for your physics and physical science classes.
Login - Register to Participate
Featured Resource


HHMI Biointeractive: Electrical Activity of Neurons
Interactive tutorial uses a virtual electrode to show how neurons generate action potentials. View graphs of Potential v. Time for both transmitting and… more »
Technology Tools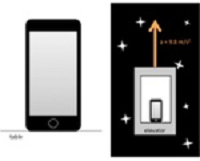 Mobile Device Models
Turn your smartphone into a robust tool for data collection! This resource provides 8 simulations that use a mobile device accelerometer to sense motion.

Teaching Modules
Physics for Video Games
One-semester course introduces physics through the focus of video games. Developed by physics education researcher Aaron Titus.