Welcome to the Physics Front!
Here you can find teaching resources for your physics and physical science classes.
Login - Register to Participate

Our Top Picks
Build A Unit: Waves and Wave Energy
Grade Level: Algebra-Based Physics
Featured Resource


Direct Measurement Video: Wave Properties
Analyze frequency, amplitude, and wavelength with this very high-resolution video. Use the overlay tools for measurement.
Technology Tools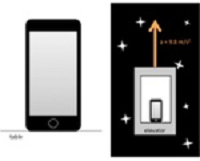 Mobile Device Models
Turn your smartphone into a robust tool for data collection! This resource provides 8 simulations that use a mobile device accelerometer to sense motion.