Dear Doug, thank you very much for creating this wonderful tool, which it i have created with many teachers and students open educational resources in Singapore. http://iwant2study.org/ospsg/index.php/component/tags/tag/60-tracker
i notice in the circular model i built to fit the real life data of a fan, the acceleration vector is fluctuating in length (magnitude) as well as direction ( towards the center of the circular path). i speculate is not correct as the theory suggests a vector of equal magnitude and pointed towards center of circular path.
the right size graph of a vs t is constant ( which is correct).
maybe the Tracker 4.92 currently calculates the vector of a incorrectly in polar coordinates thus resulting in the view as in attached picture?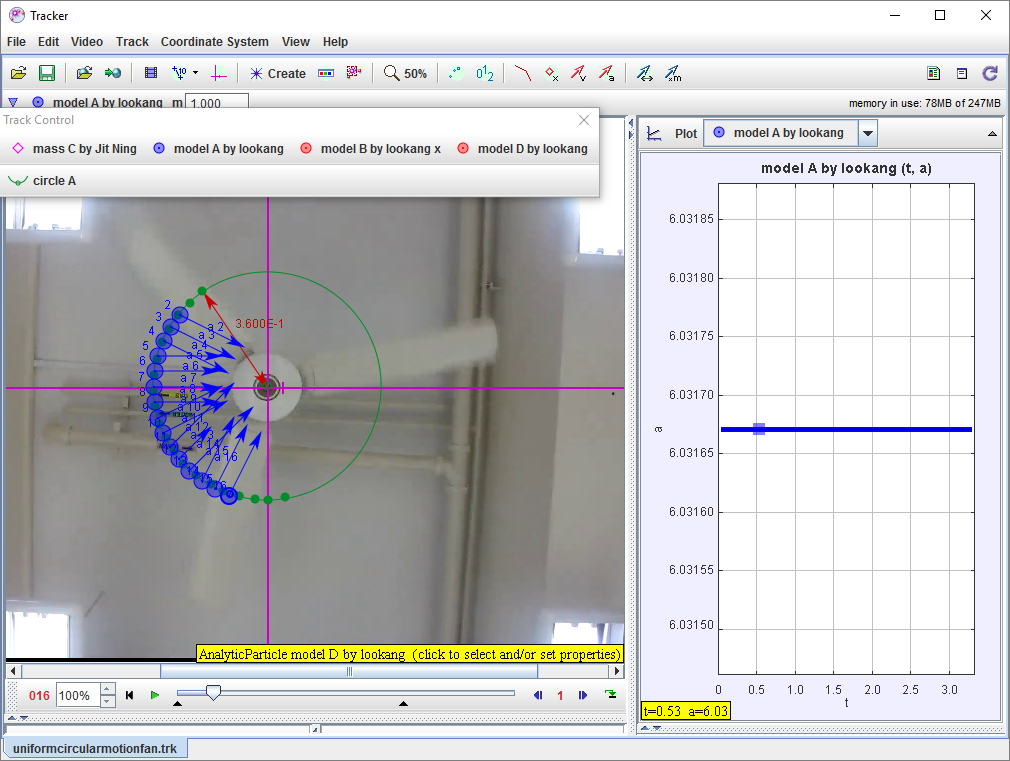 Post edited February 16, 2016 at 11:56 PM EST.
Attached File: 2016-02-17_1248.png
---