PICUP Virtual Conference - Summer 2020
Program - Download and watch presentations
PICUP Virtual Conference: Tips, Tricks, and Best Practices for Teaching Physics Online
You can access the full recording of the conference here.
Videos & slides of the conference presentations are available below!
Some presenters uploaded additional documents which can be accessed by clicking on the title of a presentation below.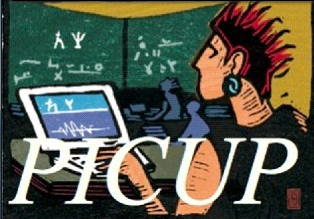 Friday, June 26th, 2020
Wednesday, July 1st, 2020
Conference Theme: This spring, many of us suddenly became online teachers! What if we end up needing to go back online in the fall? At least there will be time to prepare…so in order to be prepared, this conference will feature the great ideas that the members of the PICUP community have come up with for how to teach physics in an online setting! Please consider joining us to hear about tips, tricks, and best practices. (Register above.)
Event Participation Code of Conduct: By registering for the PICUP Virtual Conference you are agreeing to comply with the AAPT Event Participation Code of Conduct. Online harassment is not allowed and will not be tolerated.
Program (all times are Eastern Time):
Friday, June 26th
Session 1: How to do physics labs online
1 - 2 PM: Break -- Feel free to keep Zoom open to chat
Session 2: Methods for engaging students
Wednesday, July 1st (all times are Eastern Time)
Session 3: Upper-level Physics