Zone 18 Web Site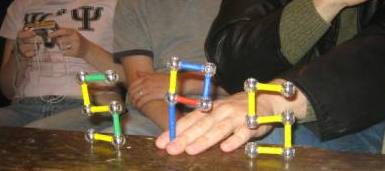 Contact Information
Zone Councilor:

Dr. William DeGraffenreid
Sacramento State
degraff@csus.edu

Associate Zone Councilor:

Brendan Diamond
Chico State
brendandiamond {at} gmail {dot} com
Zone Contacts
William DeGraffenreid
Brendan Diamond
Zone 18 covers California, Nevada, Hawaii, and the Philippines. There are currently 49 SPS Chapters and 25 Sigma Pi Sigma Chapters in the Zone.
The 2008 Zone 18 meeting will be held on April May 2nd-3rd at UC Santa Cruz.
Currently plans are still being made but you can check out the UCSC SPS website for the most current information about the meeting.
http://physics.ucsc.edu/sps/
Supplemental Links
Nucleus SPS Chapter Pages