Our Top Picks
Teaching Energy in Introductory Physics
Grade Level: Grades 10-12
Featured Resource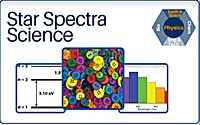 Star Spectra Science: Using Balloons and Buttons to Model Spectroscopy
This lesson blends physics and Earth Science as students explore star spectra using a physical model made of balloons and buttons.

Technology Tools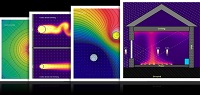 Concord Consortium: Energy2D - Interactive Heat Transfer Simulations for Everyone
Free, simulation tool developed to help students grasp underlying concepts necessary to approach and solve heat transfer problems.

Teaching Modules
Physics for the 21st Century: Gravity
In many ways the dominant force in the universe, gravity is also the weakest of the four forces known in nature. This multimedia module for high school explores gravity through video clips, animations, written text, and interactive tutorial.