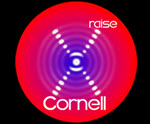 published by the CLASSE Institute for Physics Teachers

This collection provides instructions for a range of inquiry-based physics labs covering topics that include Mechanics, Waves, E&M, Optics, and Quantum Scattering. Comprehensive, standards-based lab manuals are available for download, and users have completed training may borrow lab kits from the Cornell lending library if the lab materials are unavailable in the classroom.

Subjects
Levels
Resource Types
Classical Mechanics

- General

Electricity & Magnetism

- DC Circuits

- Electromotive Force and Current

- General

General Physics

- Collections

Modern Physics

- Nuclear Physics

Optics

- General

Oscillations & Waves

- Wave Motion

Quantum Physics

- Scattering and Continuum State Systems

- High School

- Lower Undergraduate

- Collection


- Instructional Material

= Activity
Intended Users
Formats
Ratings

- Educators

- Learners

- application/pdf

- application/ms-word

- text/plain
Access Rights:

Free access

Restriction:

Has a copyright or other licensing restriction.

Keywords:

atomic force microscopy, collection, high school labs, nanophysics

Record Creator:

Metadata instance created July 23, 2007 by Dennis Fox

Record Updated:

April 9, 2014 by Bruce Mason

Last Update
when Cataloged:

April 1, 2014

Other Collections:



ComPADRE is beta testing Citation Styles!
Disclaimer
: ComPADRE offers citation styles as a guide only. We cannot offer interpretations about citations as this is an automated procedure. Please refer to the style manuals in the
Citation Source Information
area for clarifications.
CLASSE Institute for Physics Teachers: Labs & Lending Library:
---
Know of another related resource? Login to relate this resource to it.
Supplements
Contribute
Related Materials
Similar Materials