Education research is our focus
Welcome to PER-Central, a resource collection for physics education researchers. Here you may find articles, theses and dissertations, research groups, curricular material, and news and events of interest to the PER Community. Learn more about PER-Central.
PER Literature
Search the literature by:
Or find an article by topic:
By Topic:
Astronomy, Classical Mechanics, Electricity & Magnetism, Fluid Mechanics, General Physics, Mathematical Tools, Modern Physics, Optics, Oscillations & Waves, Other Sciences, Quantum Physics, Relativity, Thermo & Stat Mech
Reviews in PER
Over the past two decades, the PER community has developed a number of effective instructional strategies for calculus-based university physics classes.

This review article helps to bring a set of those results to the instructional community:
The Student-Centered Activities for Large Enrollment Undergraduate Programs (SCALE-UP) project
by R. J. Beichner, J. M. Saul, D. S. Abbott, J. J. Morse, D. L. Deardorff, R. J. Allain, S. W. Bonham, M. H. Dancy, and J. S. Risley.
Find more articles that help to bridge research and practice in Volume 1 of Reviews in PER.
Community Resources
PER Programs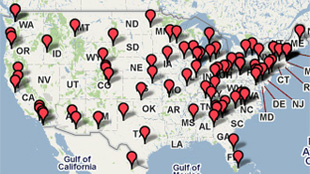 Browse the different PER groups and their descriptions on the PER Program Map.
For the Classroom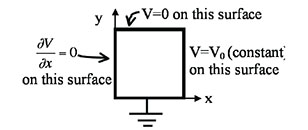 SEI: Upper-division Electrostatics (E&M I) Course Materials
This web site contains the research-based curricular materials on junior-level Electricity and Magnetism developed by the University of Colorado Science Education Initiative group. This course is the first semester of a two-semester course covering electro- and magneto-statics and closely follows the standard text by David Griffiths, "Introduction to Electrodynamics." The materials provided include concept tests, homework questions, tutorials, lecture notes, instructor guides, and the results of studies of student difficulties with the class.
Find more PER-based Curricular Materials: Course Packages | Student Activities | Pedagogy Guides
Research Instruments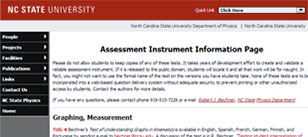 Assessment Instrument Information
This web page, maintained by Bob Beichner, contains an extensive list of science assessment instruments and affective/attitudinal surveys. Information about the assessments, their development, their use, and results is included. This web page also provides instructions for accessing the assessments and ways to help preserve the integrity of the instruments.
PER Events
Physics Education Research Conference 2014
PERC 2014 will be held July 30-31, 2014 in Minneapolis, MN. The theme will be "Outpacing New Technologies with Novel Pedagogies: The Role of PER in the Transforming Landscape of Higher Education."
Latest Additions