Welcome Students!
In this section, find specialized resources for students in Middle School, High School, and College Level sections.
In our Middle School section, you can:
Get advice on coursework which will help prepare you to pursue careers in Physics fields.
Find suggested readings to find out more about the lives of famous Physicists.
Discover resources to help you to explore Physics, at home and in the classroom.
In our High School section, you can:
Get advice on coursework and activities which will help prepare you to pursue careers in Physics fields.
Learn about fun ways to explore science while connecting with other students.
Find information about Federal Student Aid and Physics programs, scholarships, and clubs.
In our College section, you can:
Get advice on how to tailor your undergraduate Physics program to prepare you for specific fields.
Find information about how to build skills and make connections through student organizations and job shadowing.
Discover resources for helping you decide on a graduate school, or finding and landing that perfect job if you are interested in entering the workforce upon graduation.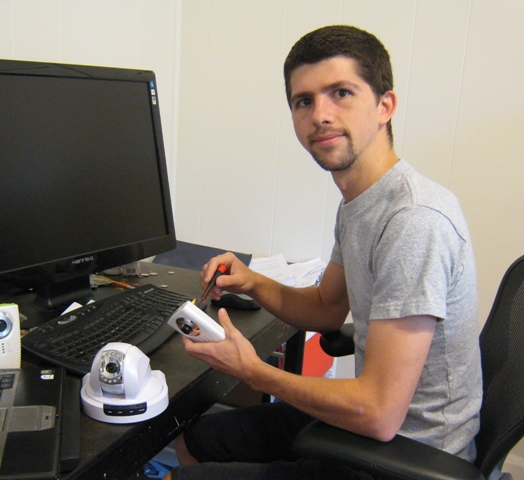 Rhett Creighton - Company Founder
Rhett has always been drawn to unconventional methods of problem solving. As an undergraduate at MIT, Rhett applied his technical skills to a variety of projects, designing and building everything from electronic thermometers, to award-winning robots, to web services that converted patents into formats preferred by law firms (and they paid for the service, too!).

Without a doubt, one key to Rhett's success lies in his ability to recognize opportunity. "The world is currently experiencing a revolution in recorded and streaming video information, [due to] lower costs and improvements in technology, such as that used in the booming smartphone market. My phone has 8 times the RAM of the computer I took with me to college."

However, Rhett acquired the tools he needed to make his dreams a reality through his physics training. In choosing to major in physics, he realized that he would acquire a broad base of skills which he could then apply to any task.

"I wanted to be able to invent things and solve problems without being bounded by current engineering conventions or practices. I'm always able to tackle and solve a problem using the mathematical, analytical, and software modeling tools I used in physics."