Welcome Students!
In this section, find specialized resources for students in Middle School, High School, and College Level sections.
In our Middle School section, you can:
Get advice on coursework which will help prepare you to pursue careers in Physics fields.
Find suggested readings to find out more about the lives of famous Physicists.
Discover resources to help you to explore Physics, at home and in the classroom.
In our High School section, you can:
Get advice on coursework and activities which will help prepare you to pursue careers in Physics fields.
Learn about fun ways to explore science while connecting with other students.
Find information about Federal Student Aid and Physics programs, scholarships, and clubs.
In our College section, you can:
Get advice on how to tailor your undergraduate Physics program to prepare you for specific fields.
Find information about how to build skills and make connections through student organizations and job shadowing.
Discover resources for helping you decide on a graduate school, or finding and landing that perfect job if you are interested in entering the workforce upon graduation.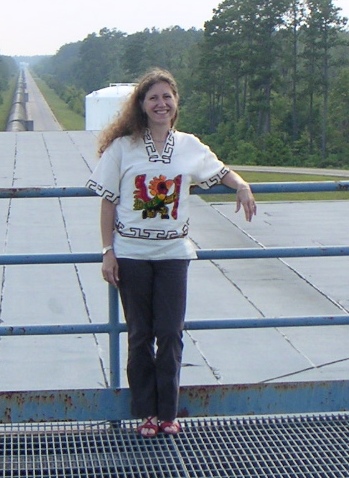 Gabriela Gonzalez - Professor
Born in Argentina, Gabriela first wanted to be a Math teacher, like her mother ("I still love teaching!" she says). However when she took her first physics classes in her junior and senior years of high school, she realized that Physics was for her: "I was amazed at how we could "explain" the world with Physics, and we could predict what objects would do. When I found out this also applied to stars and the Universe, and that there were unknown phenomena waiting to be discovered, I decided I couldn't do anything else!"

In her work at LIGO, Gabriela is doing just that:creating detectors which will allow us to observe phenomena which cannot be directly observed--such as neutron stars coalescing into one black hole. These violent events create signatures in the form of gravitational waves. Observing these will tell us more about the life and death of these mysterious objects.

Obviously, Gabriela's Physics training is essential to her work at LIGO. However, the concepts aren't the only useful things she has learned.

"The best lesson from [my training] was learning to ask questions--always ask 'Why?!'"

Gabriela also said that learning how to get help from experts, staying abreast of the newest developments in your area, and learning how to collaborate with colleagues are also very important skills.

"I think these skills are very useful for any career in academia, industry or even life, they were certainly very useful for my progress, " she says.