Our Top Picks
Electricity: Build Your Unit
Grade Level: Grades 9-12
Featured Resource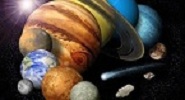 NASA: Solar System Exploration
A stand-out collection from NASA that offers a wealth of information about the objects in our solar system. Browse beautiful image galleries, 3D interactive…

Technology Tools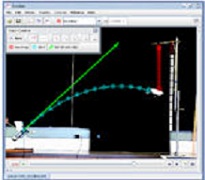 Tracker Video Modeling: Combining Simulations with Traditional Video Analysis
Tracker Video Analysis gives students a real edge over traditional video modeling. First, capture a digital file, calibrate scale, and define axes. Now the… more »

Teaching Modules
Nature of Light: A Model Unit for Grades 7-8
Light is so much more than what we perceive with our eyes. The The Physics Front editors developed this standards-based multimedia learning module for grades 7-8. Simulations and hands-on labs let kids explore the EM spectrum, light reflection and refraction, color, wavelength, and frequency.
Next Generation: 5 Ways Science Classes Will Change
Released April 2013, the Next Generation Science Standards (NGSS) draw on decades of education research, aiming to improve U.S. students' performance in STEM (science-technology-engineering-math) subjects.
Toward Perfect Control of Light Waves
A team at the Laboratory for Attosecond Physics (LAP) in Garching (Germany) has constructed a detector, which provides a detailed picture of the waveforms of femtosecond laser pulses (1 fs = 10-15 seconds).
First Video of Ball Lightning
Researchers in China have captured, for the first time, an instance of ball lightning, on digital video along with spectrographs.