Featured Resource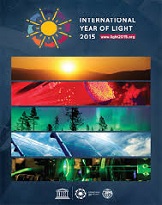 2015 International Year of Light
Official website to commemorate the International Year of Light features a plethora of resources for all ages and audiences.

Technology Tools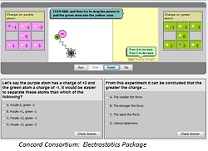 Concord Consortium: Electrostatics
Exemplary digital lesson provides a rich way for students to visualize charge interaction and explore Coulomb's Law at the atomic level. Allow one full class… more »

Teaching Modules
Concord Consortium: Electric Current
Students of all ages, even after instruction, often have inaccurate beliefs about electric current that are highly resistant to change. This well-sequenced resource for Grades 9-12 will help them understand how current is different from voltage, and visualize how the movement of electrons is related to conductivity.